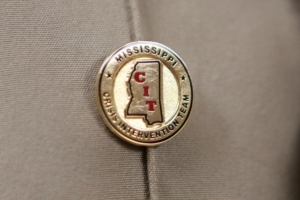 Crisis Intervention Teams are the product of a partnership between local law enforcement officers and a variety of agencies, including Community Mental Health Centers, primary health providers and behavioral health professionals. Officers who have received crisis intervention training respond to individuals experiencing a mental health crisis and divert them to an appropriate setting to provide treatment, ensuring individuals are not arrested and taken to jail due to the symptoms of their illness.
CITs are a nationally-recognized best practice, and officers who have received CIT training have been recognized as having the understanding and skills needed to resolve crisis situations.
Click the link below to see the article first published in the Daily Journal about our CIT program and the local officers that attended.
https://www.yahoo.com/now/crisis-intervention-team-training-helps-123900048.html
See the NAMI video on CIT programs
https://www.youtube.com/embed/-net9xEotXc
Mississippi Department of Mental Health CIT
http://www.dmh.ms.gov/service-options/crisis-services/crisis-intervention-teams/